1. 無須註冊 (直接CLICK 入產品) / 或直接按"立即訂購"

No Need Registration (can enjoy more discount) / or click "BUY NOW".


2. 選購商品 (按"購買")

To purchase goods (Click "purchase")
3. 彈開WHATSAPP 即時對話 (專業客服人員為你解答及下單)

Go WHATSAPP (available after purchase many pieces of merchandise, and then to the cashier)


4. 等待客服人員致電/Email確認 (為確保訂單無誤)

Wait for customer service call / Email confirmation (To ensure that the order all correct )


5. 付款

Payment

付款後請沿用WHATSAPP 確認 when you paid, please Whatsapp us to confirm.

All orders must be paid in advance, when we received your payment we will deliver ASAP.


6. 我們(賣方)聯絡你(買方)安排送貨或速遞給你
Seller will contact the buyer after checked for the delivery arrangements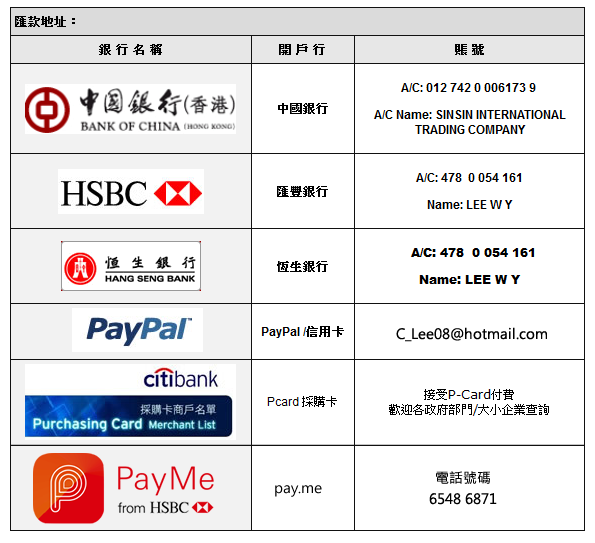 7. 感謝你再次光臨及反饋寶貴的意見

Welcome again & please give us improvement idea.