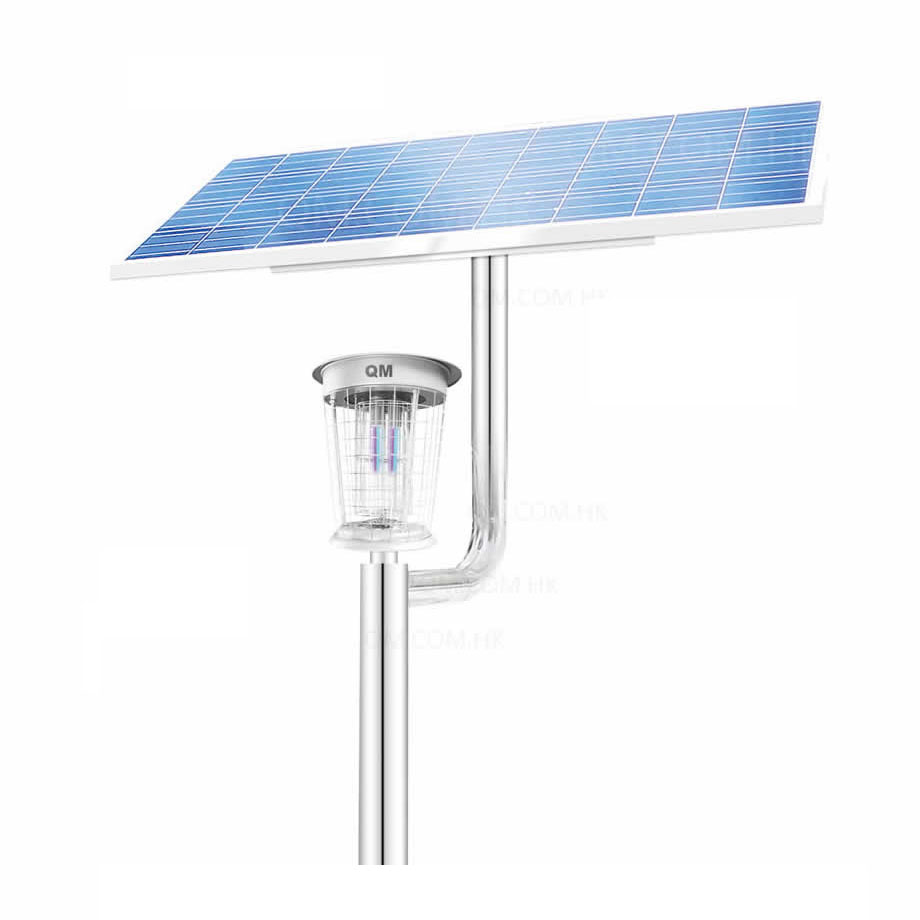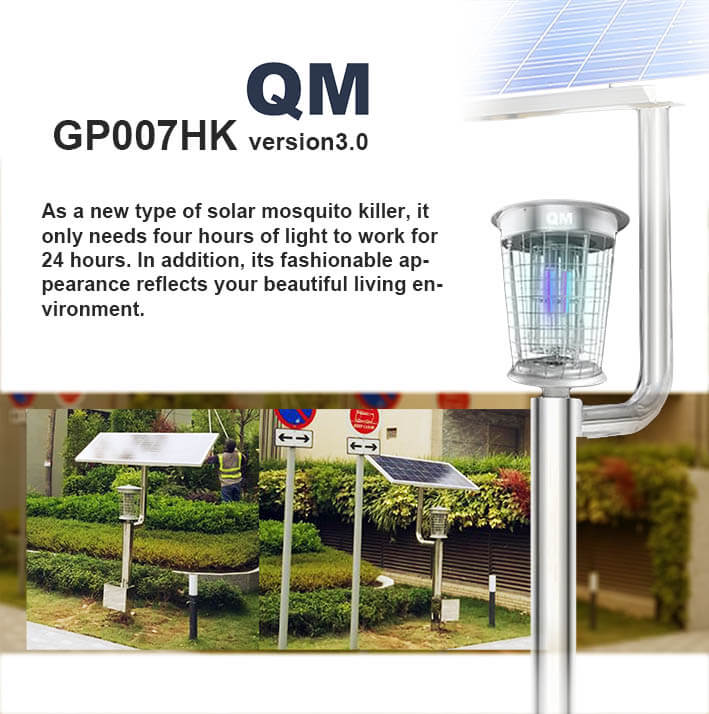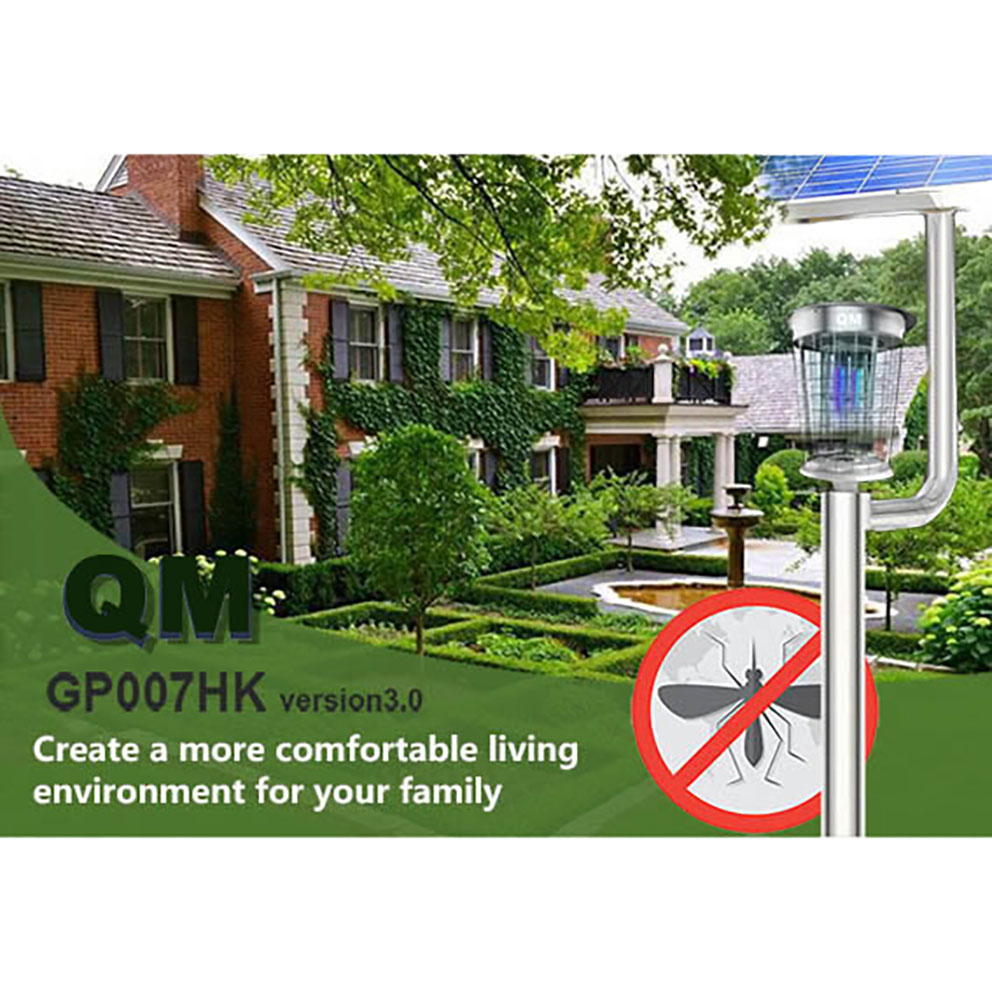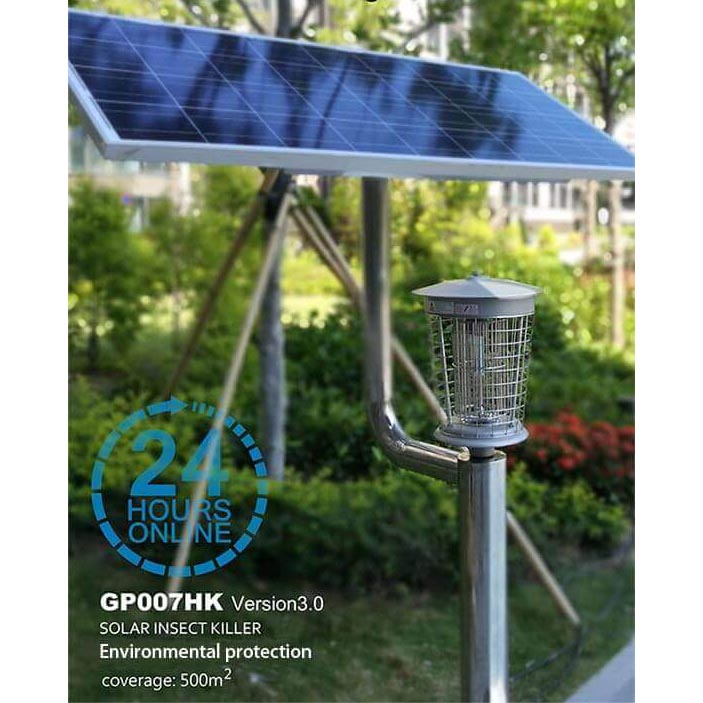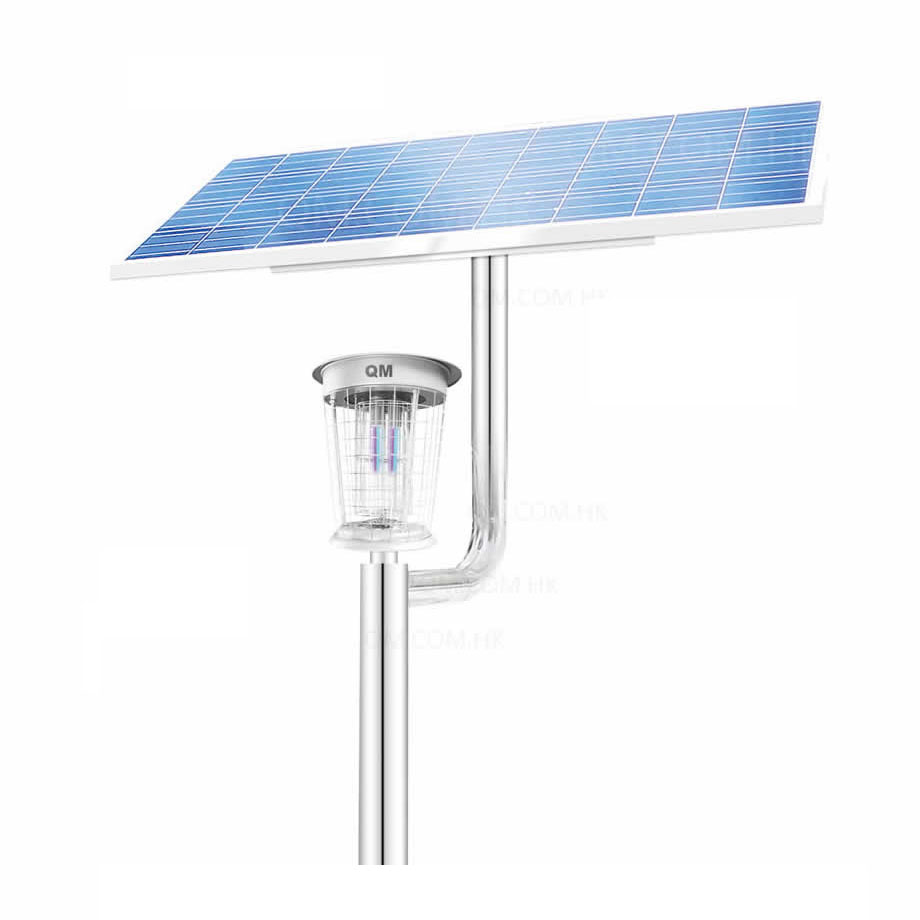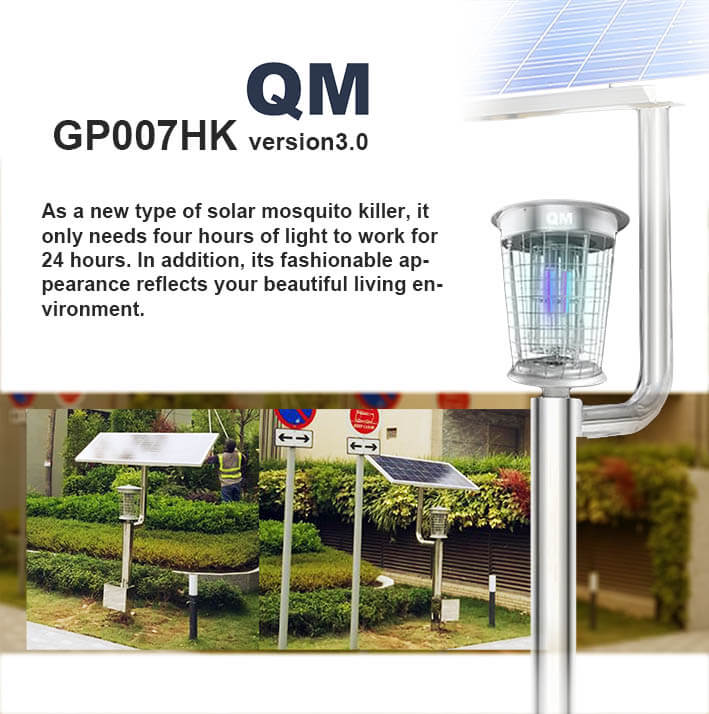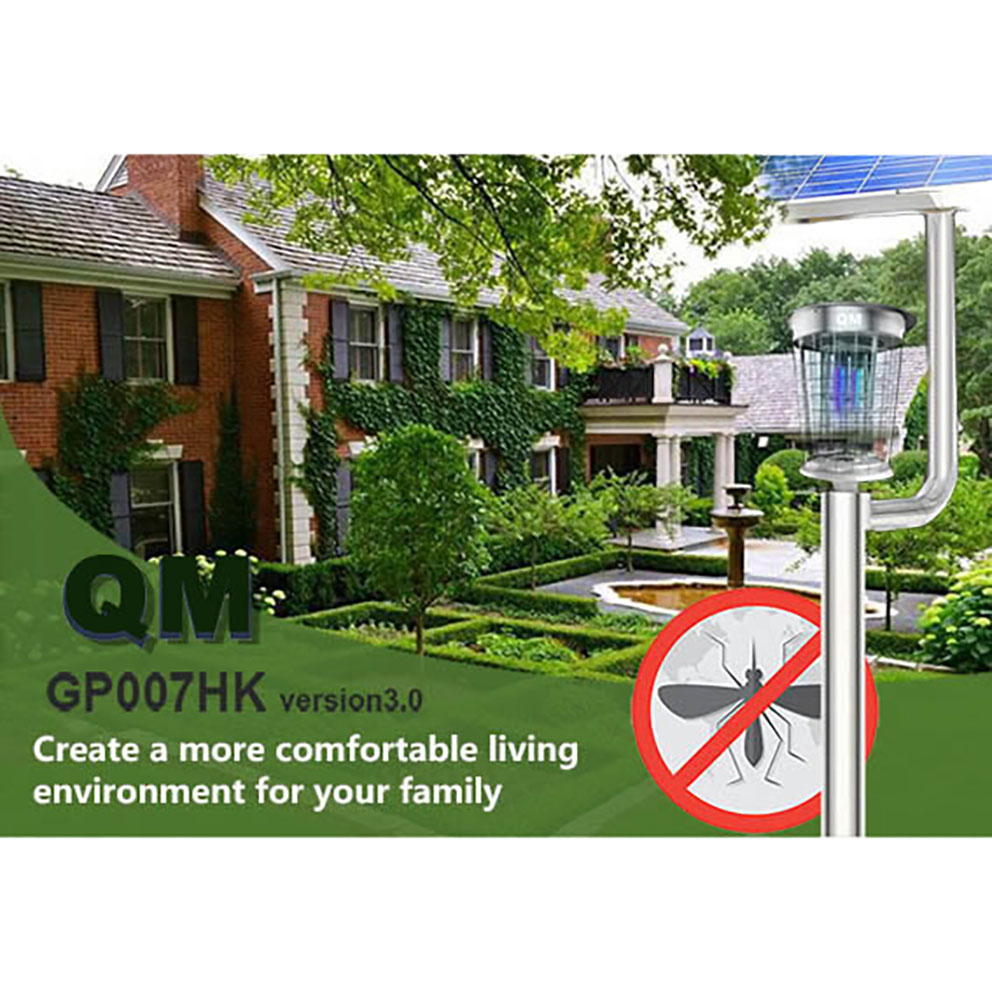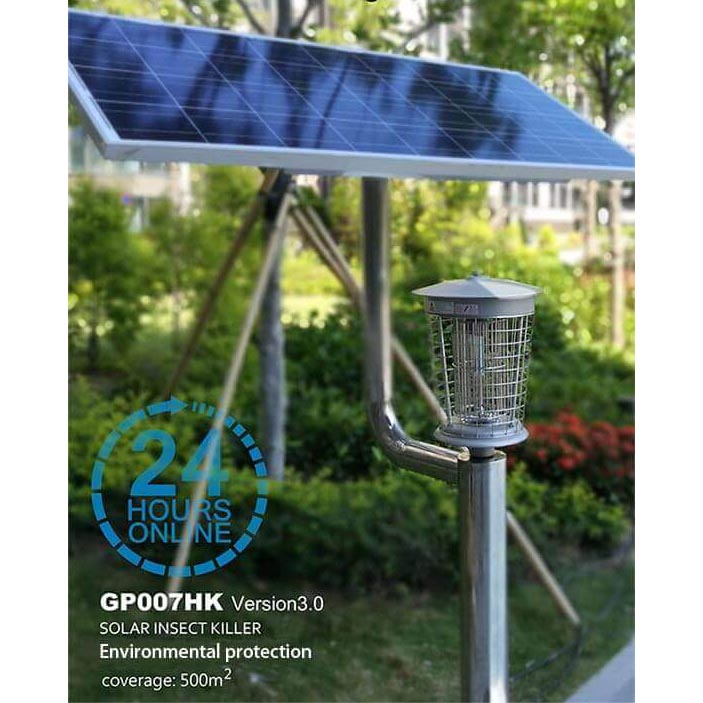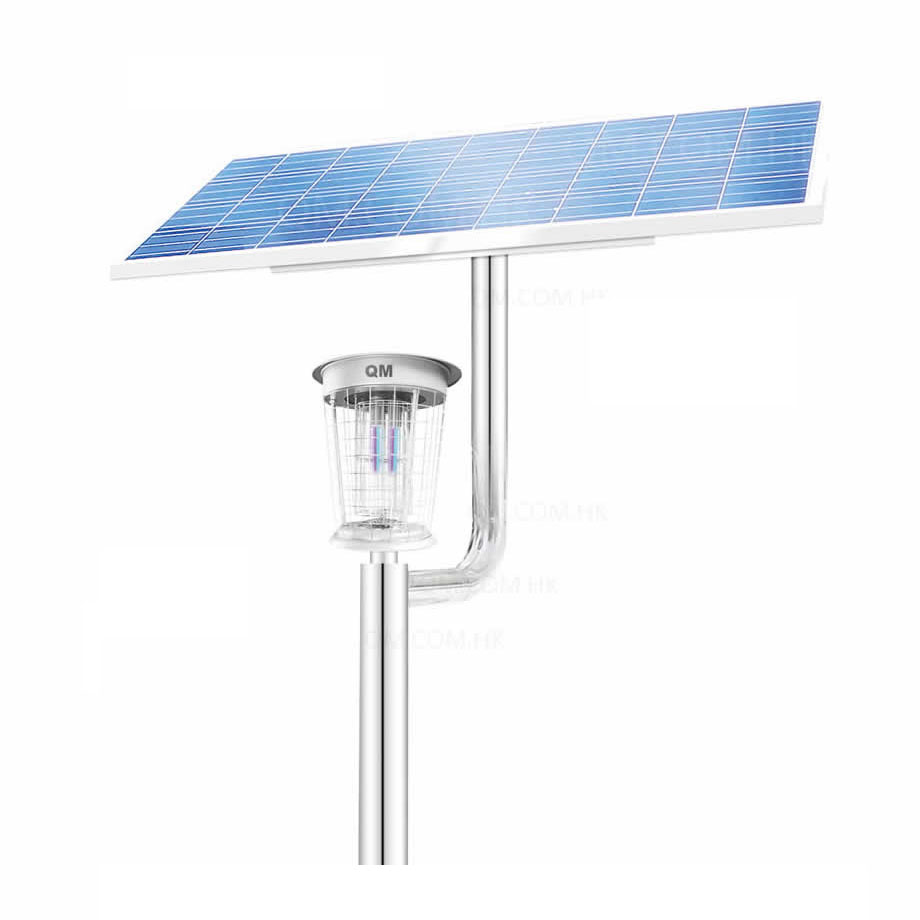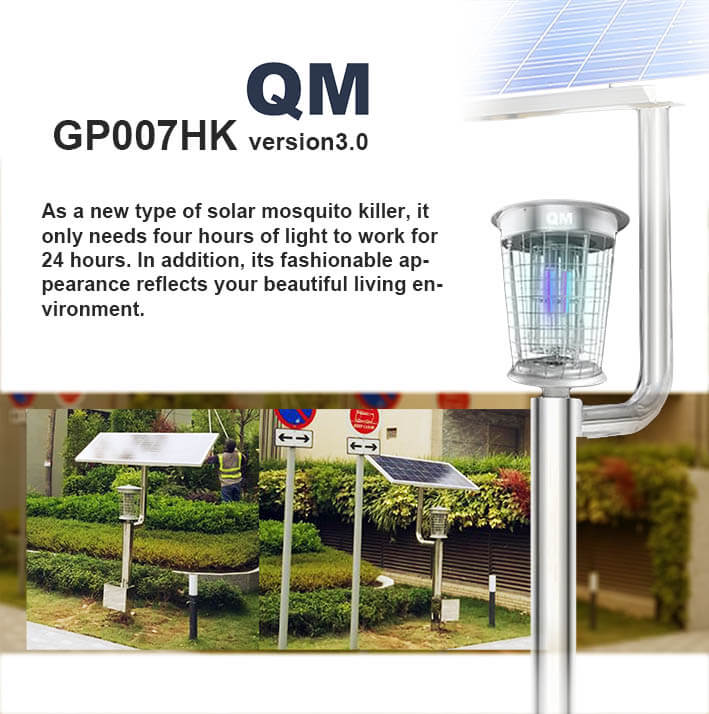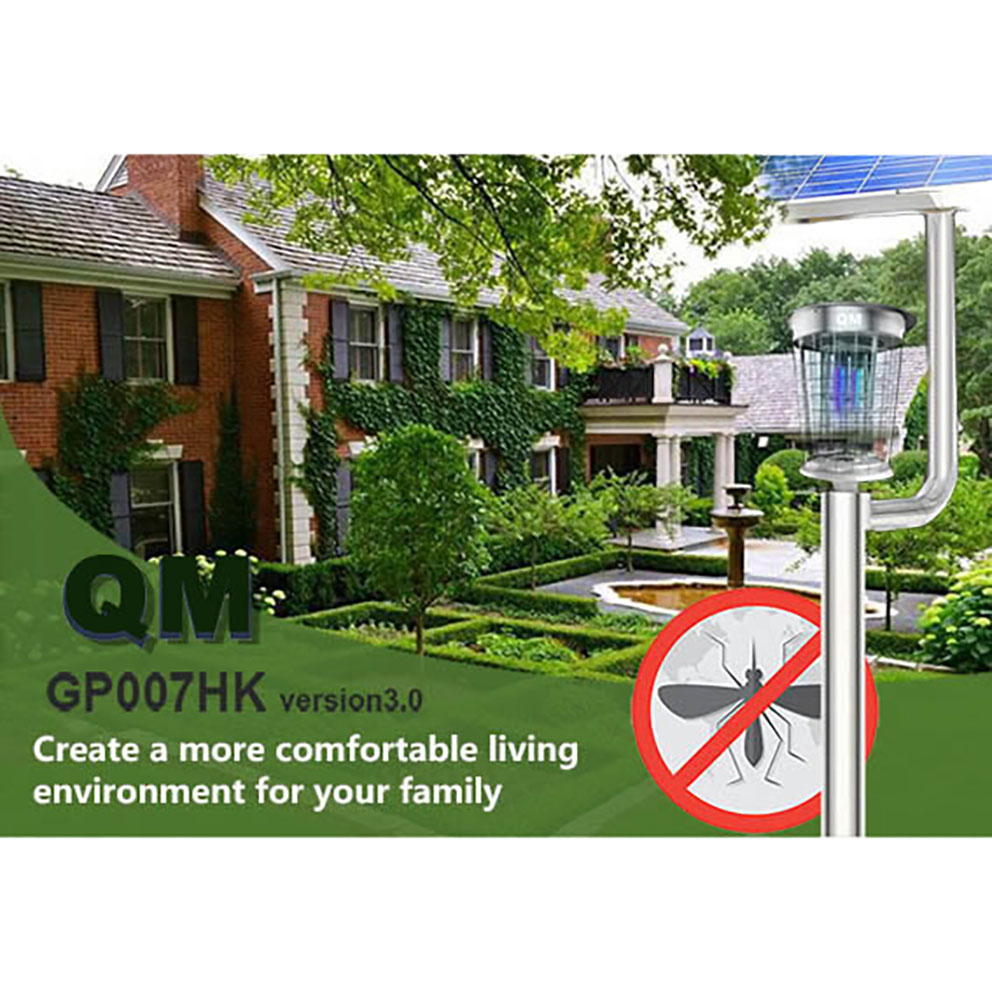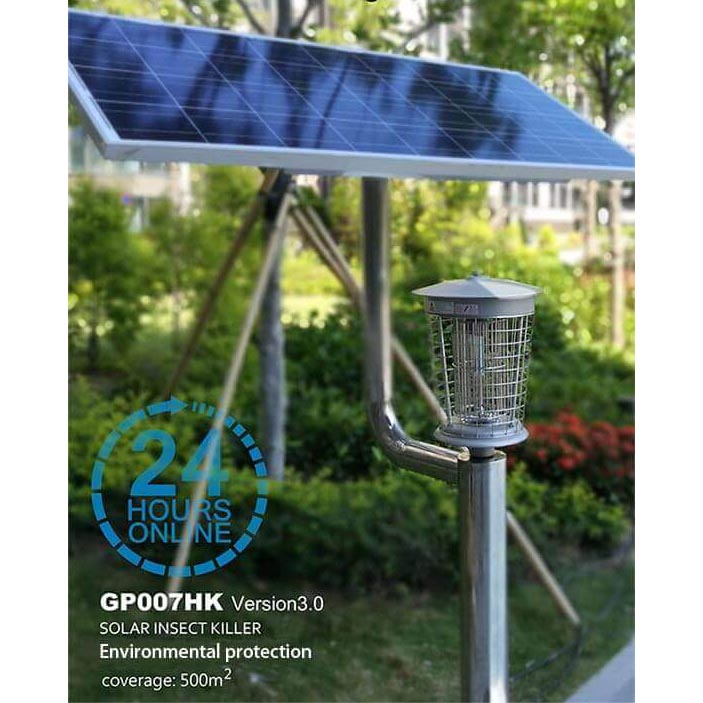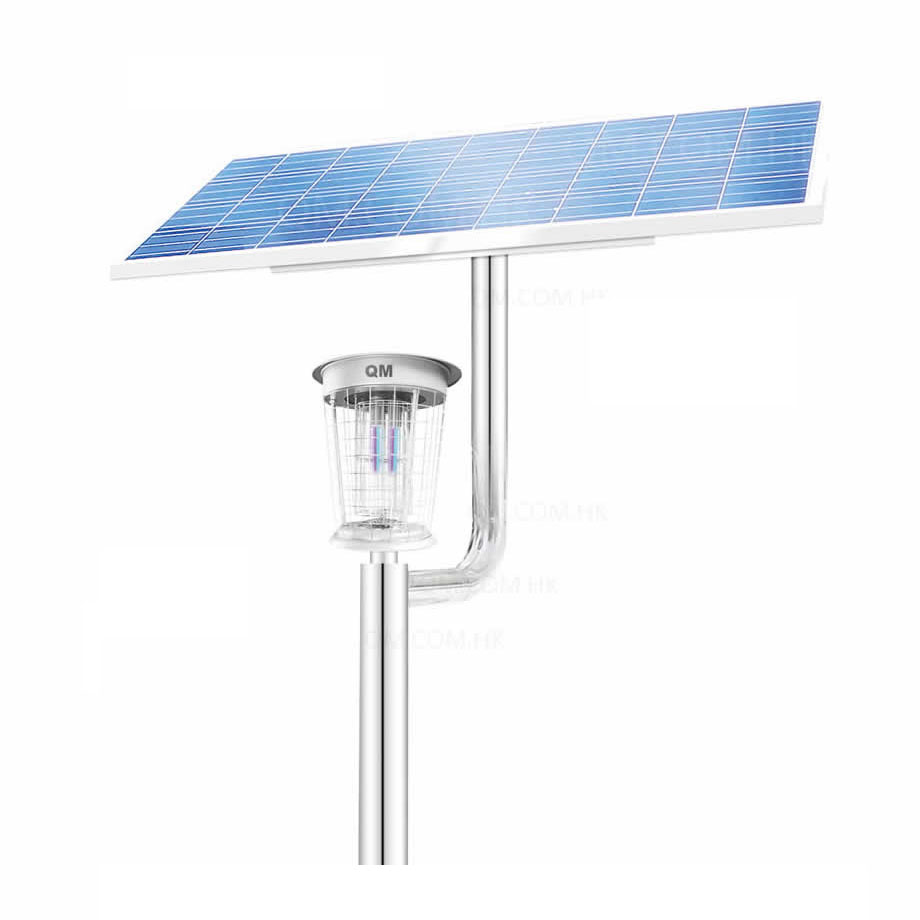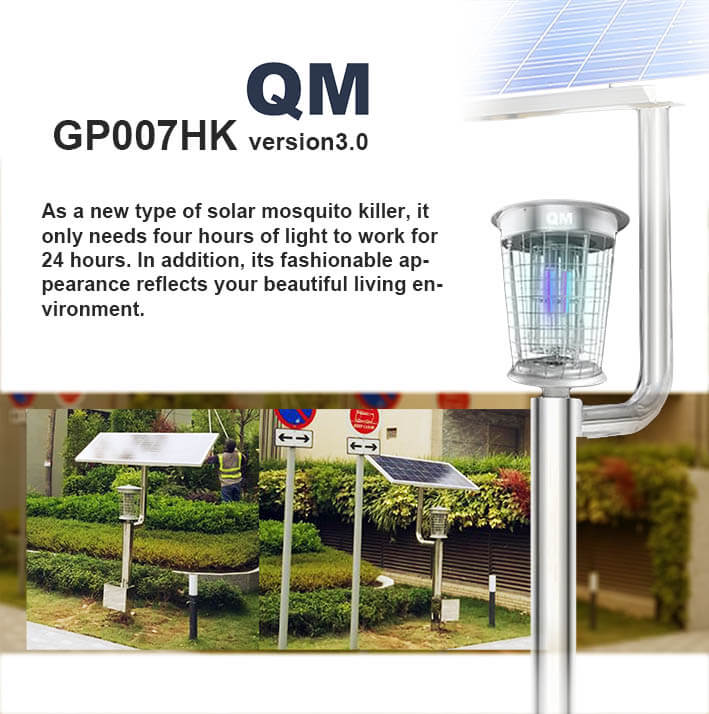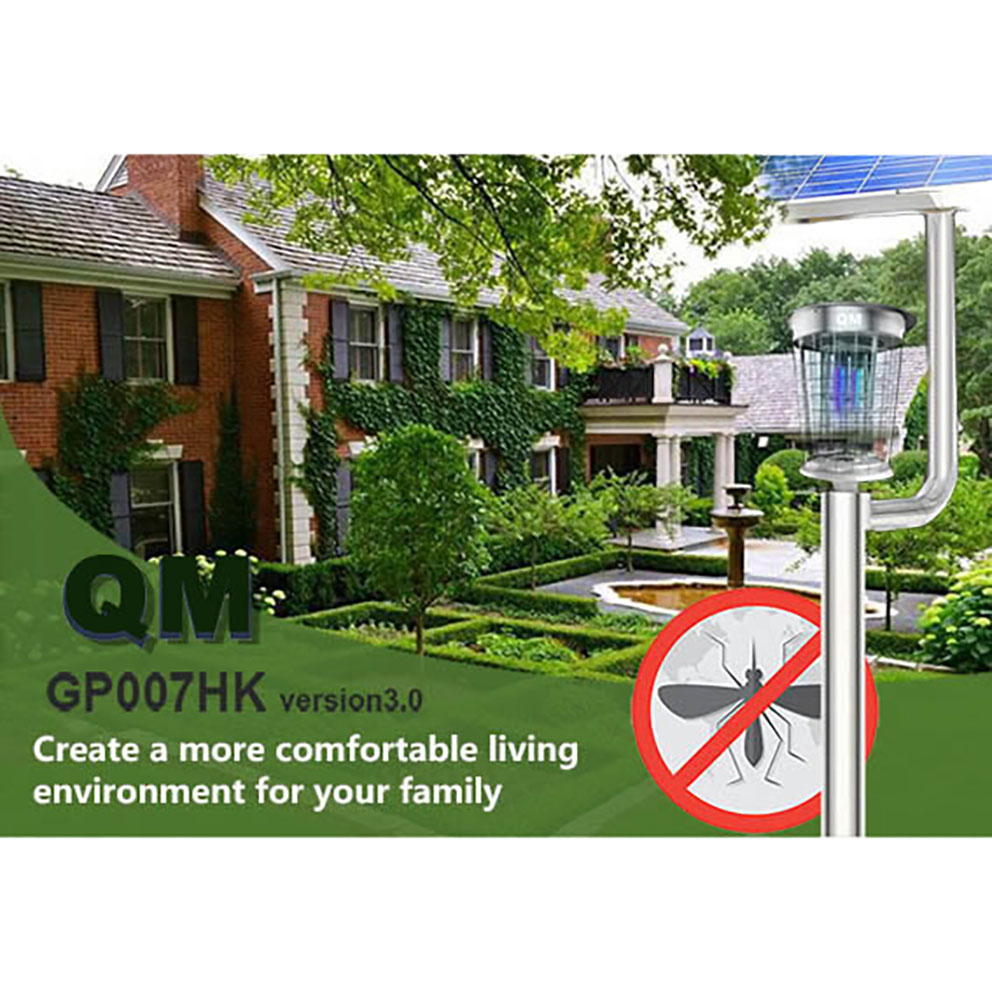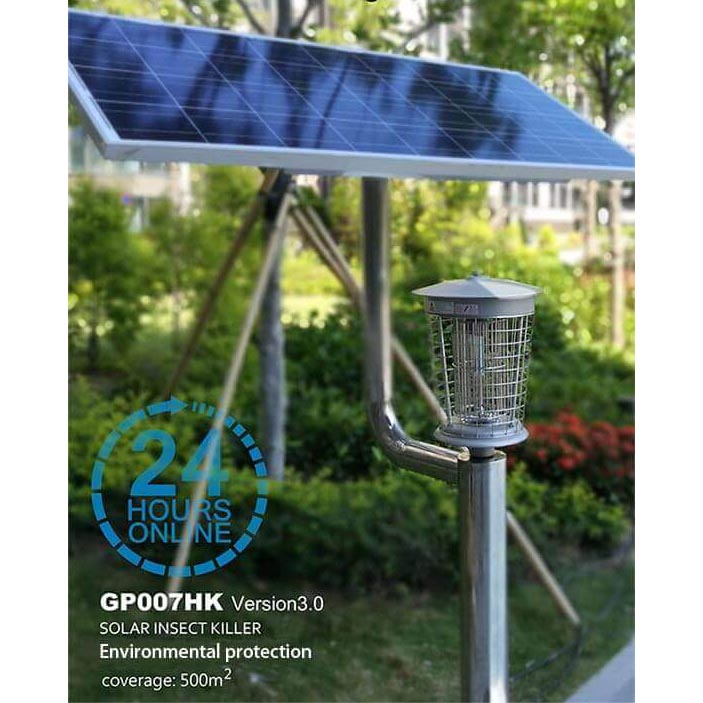 QM GP007HK 3.0 Solar Mosquito Killer
4 hrs Sunshine Only , 24 hrs Working
QUICK REVIEW
· Especially strong in killing flies & mosquitoes
· 24 Hours operation everyday, support any weather
· Double light pipe fequency vibration to kill insects
· Effectively improve ecological environment protection
· Suitable for outdoor use ,waterproof
· Durable 304 stainless steel material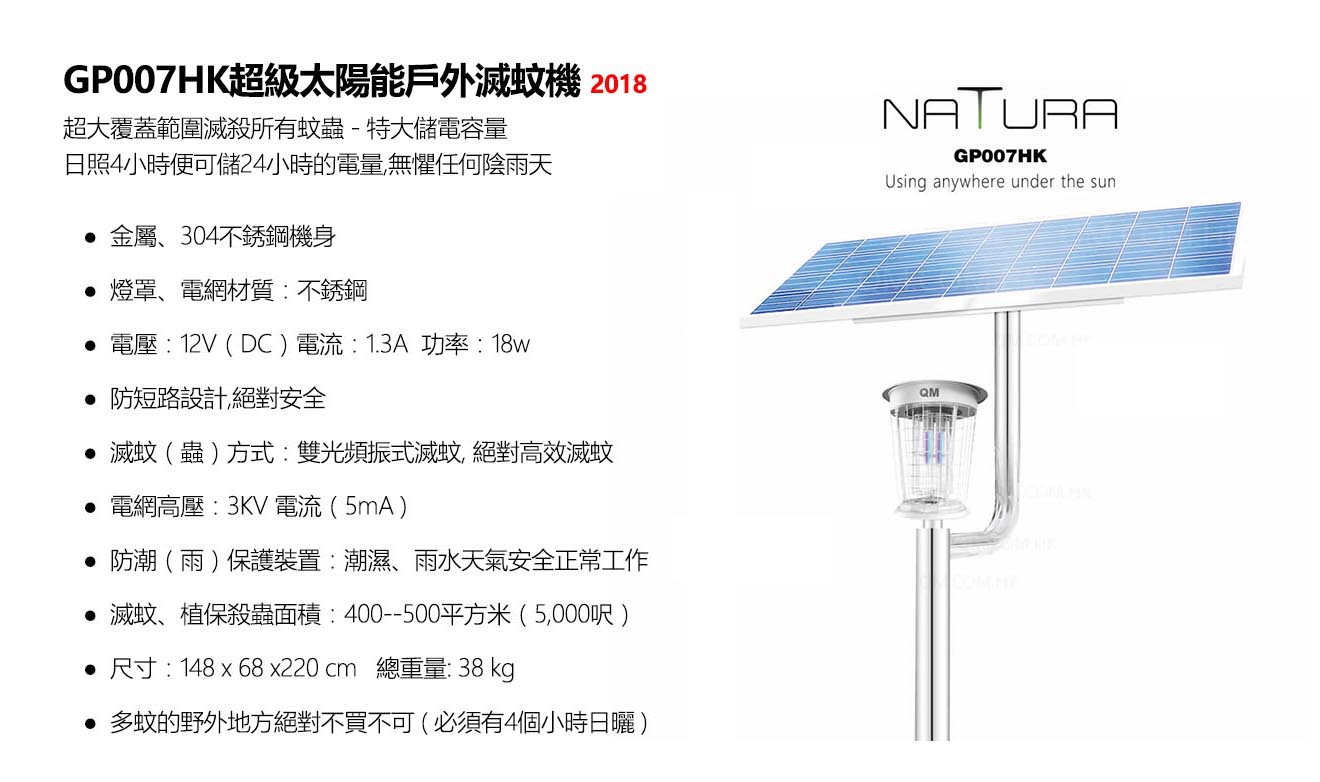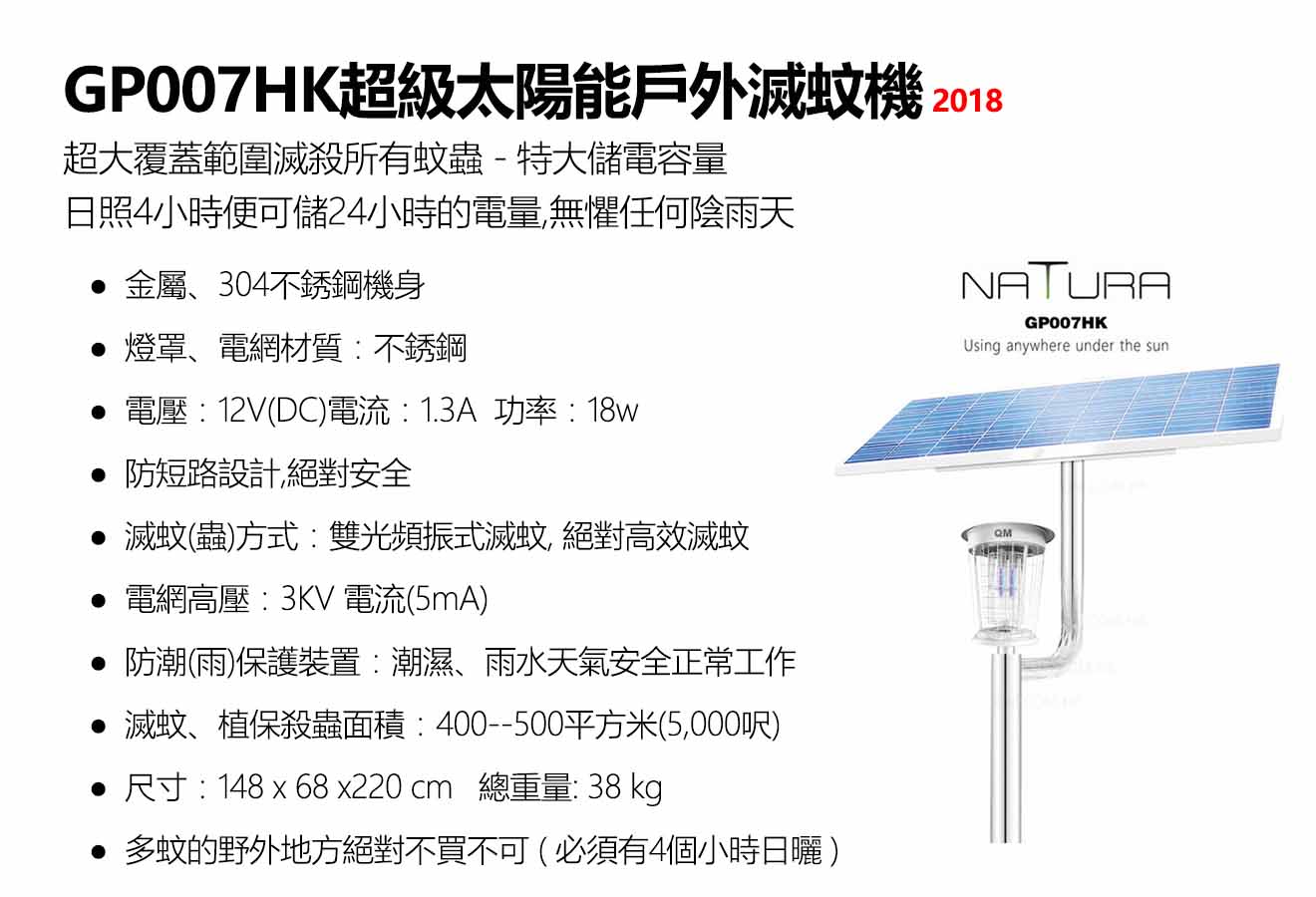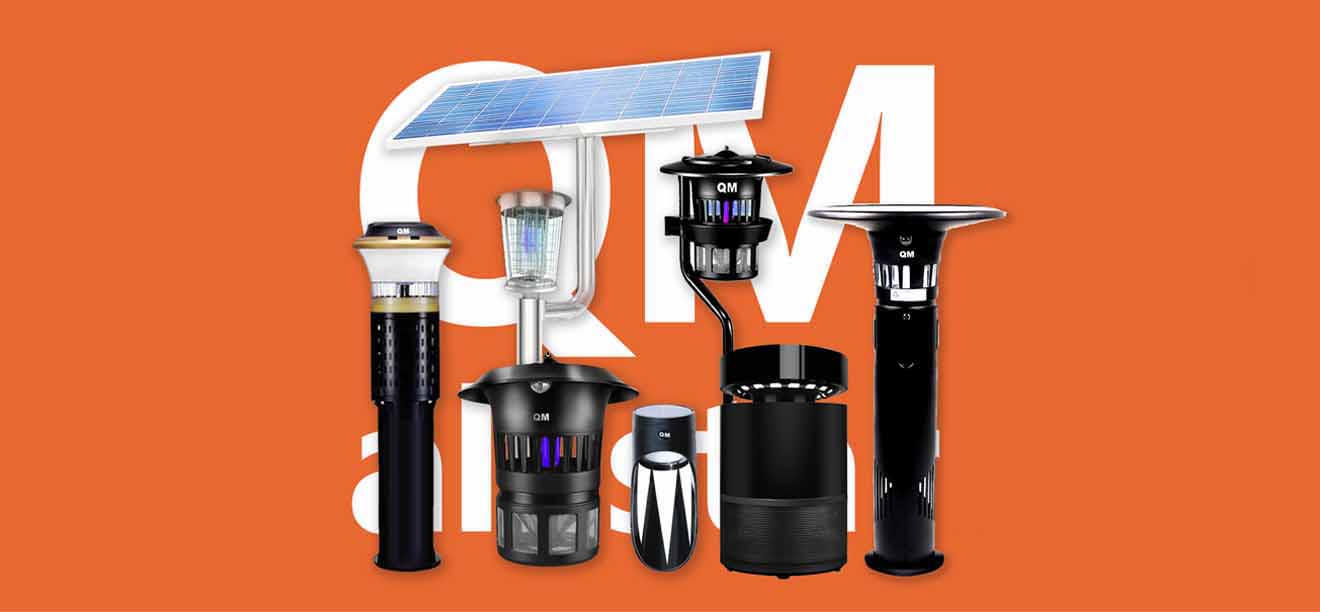 3 review for QM GP007HK 3.0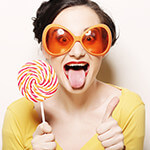 QM GP007HK 3.0 fly and mosquito zapper is Easy assembly. All-weather performance. Heavy duty construction with reinforced base for added durability. Includes cage to protect mosquito eliminator.

QM GP007HK version3.0 mosquitoes catcher, a new type of solar mosquito repellant light, it only needs four hours of light to work for 24 hours. In addition, its fashionable appearance reflects your beautiful living environment.

QM GP007HK 3.0 mosquito outdoor trap uses the solar energy to charge during the day, your mosquito lamp will light up to 24 hours with a full charge and sometimes even longer using the latest CCFL technology. When there is no light, you could use cable to charge the battery. The spotlight is light sensitive and won't light up in bright place.